Advanced Beginner Needlepoint Series
Are you proficient in basketweave and continental but want to learn decorative stitches? Then this series is for you!
Learn 16 new stitches and use 11 different threads. Beginning February 14 and continuing through March 21, this series meets on Wednesdays from 9:30am to 12:30pm, in the West's classroom.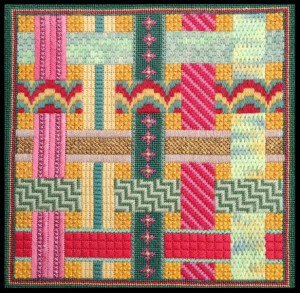 Call 520.299.1044, or visit the front desk at the West, to reserve your seat and for more information on class fees and materials.
Store Location and Hours
River Center Suite 101
5615 E. River Road @ Craycroft
Tucson, AZ 85750

Monday thru Saturday
  10 am to 5 pm